How I feel about Netflix and Qwikster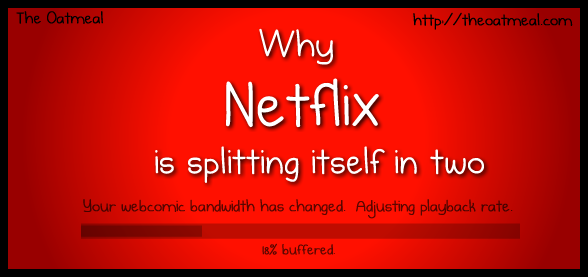 Me along with thousands of other Netflix customers are not too happy about Netflix's decision to split their streaming and DVD-by-mail business into two separate companies.  The ever genius Matthew Inman over at The Oatmeal captured just how I feel.
UPDATE: It looks like Netflix has listened to the uproar from it's customers and is no longer splitting the company. FTW!